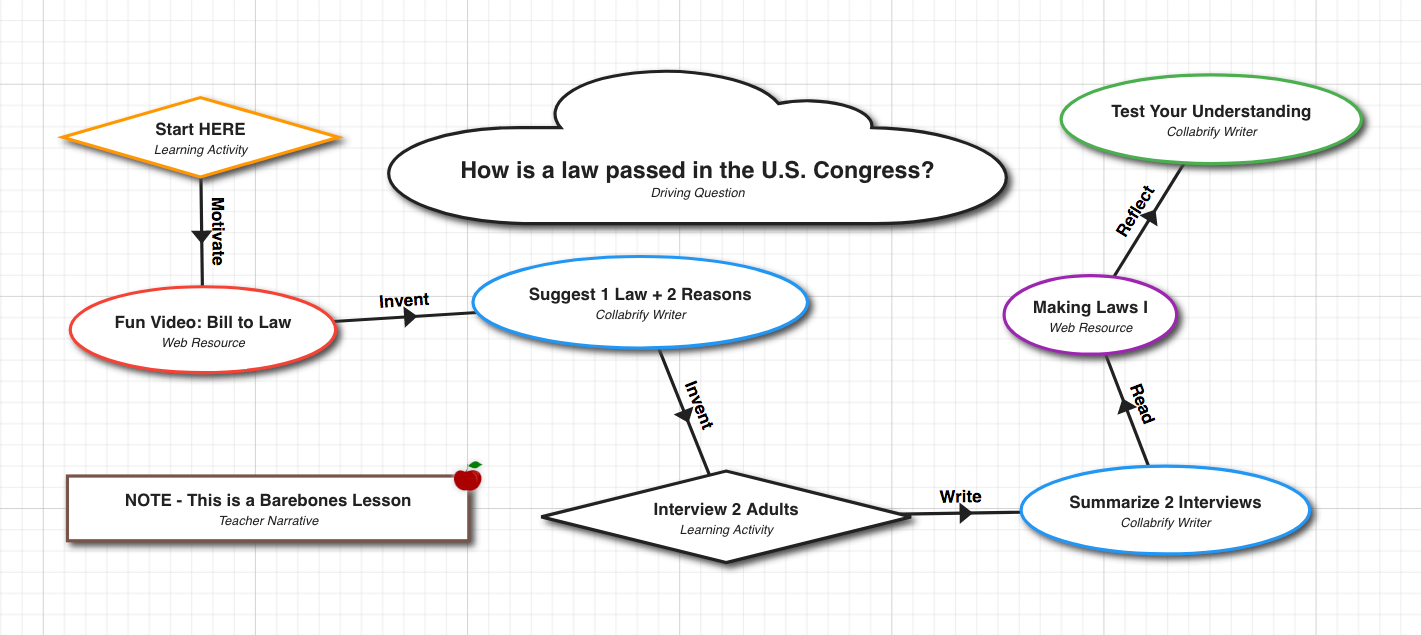 How is a law passed in the U.S. Congress?
Social Studies, K-12 (Backbone Lesson)
This is a "backbone" lesson for students to learn about how a law is passed. There are only a few learning activities in the lesson Roadmap. The intent is for a teacher to modify the lesson to fit the needs of her/his classroom. For example, a high school teacher might include more text-based materials, while an elementary school teacher might include more video based materials. Feel free to add new learning activities!
Click to open in LessonBuilder